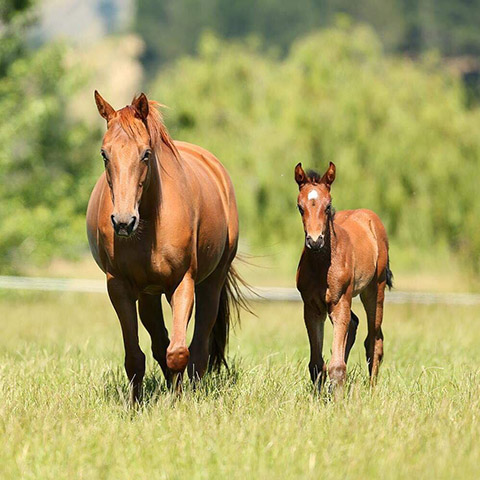 How does OPU/ICSI work in horses?
ICSI (Intracytoplasmic sperm injection), a technique for in vitro fertilization in which an individual sperm cell is introduced into an egg cell, is at the cutting edge of equine breeding.
The Stallion Company is in partnership with the world's best ICSI specialists to get the best results. ICSI is highly efficient in the use of sperm cells from rare and sub fertile stallions and it allows us to harvest many more embryos than standard AI techniques. This allows your competition mare, or your older possibly sub fertile mare, a hugely more effective and efficient way of breeding. You can preserve cherished motherlines, and use semen from the best stallions, even those that may have died many years ago.
Why choose The Stallion Company?
✔ We have straws from some of the rarest, and also from the world's best stallions.

✔ One set fee, agreed before you sign, regardless of the number of successful embryos retrieved.

✔ 15 years as one of the worlds top stallion owners, including Kannan, Quintero la Silla, Parco....

✔ We look after everything throughout the process.